Diversity, Equity & Inclusion


Our Commitment
ProAssurance is committed to fostering, cultivating, and preserving a culture of diversity, equity, and inclusion (DEI). Our team members are our most valuable asset. The collective sum of our individual differences—life experiences, knowledge, innovation, unique capabilities, and talent that our team members bring—contributes to our overall culture, reputation, and success. We embrace our team members' differences.
ProAssurance's diversity initiatives are applicable, without limitation, to our practices and policies on recruitment and hiring; compensation and benefits; professional development and training; promotions; transfers; and the ongoing development of a work environment built on the premise of dignity and respect.
All ProAssurance team members are responsible for creating an environment where we all grow and thrive—for treating others with dignity and respect at all times. All team members are expected to conduct themselves accordingly during work and at any Company-sponsored or participative events whether on or off the work site.
DEI Council
The ProAssurance Diversity, Equity, and Inclusion (DEI) Council is a group of team members who represent all lines of business with different levels and tenure in the organization. The role of the council is to propose a DEI Action Plan for ProAssurance with specific initiatives that can be implemented over the next 24 months. Initiatives and goals are reviewed and updated on an annual basis.
The council also provides input and feedback to the Executive Leadership Team on a variety of cultural topics and helps lead our Company-wide effort to execute the approved DEI Action Plan.
The ProAssurance Board of Directors shares our commitment to diversity, equity, and inclusion. The ProAssurance Executive Leadership Team reports on the status of our DEI efforts at each quarterly Board meeting.
Executive Sponsors: Ned Rand, CEO
Noreen Dishart, CHRO
DEI Program Manager: Corrine House
HR Advisor: Marcie Claas, AVP
DEI Council Co-Chairs: Rom Patterson, Manager, Claims Support, Workers' Comp.
Darryl Alexander, Senior Claims Reinsurance and Data Specialist, HCPL
DEI Council Members: Courtney Allen, Chantel Baxter, Alisa Berry, Bradley Byrne, Kelli Chapman, Seth Cunningham, Ruth Duque, Sara Dyson, Rachelle Franklin, Stephanie Greenawalt, Emily Kelly-Gillingham, Regina Hill, Michael Littleworth, Carmen Rhodes, Hilda Solomon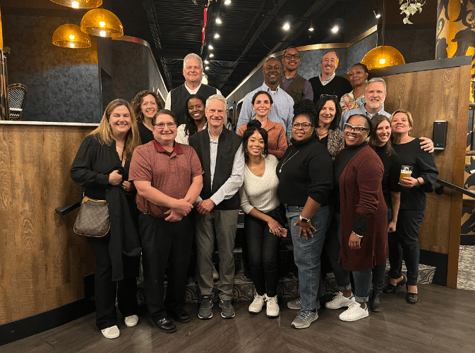 The inaugural DEI meet-up in Charlotte, NC, in October 2022.